Harnessing the power of data and computing technology to propel your business to new heights.
---
Driving and sustaining business growth is challenging. Our services are designed to offer comprehensive, tailored BI roadmaps to transform your data resources into accurate, actionable and timely insights that will take your business to the next level.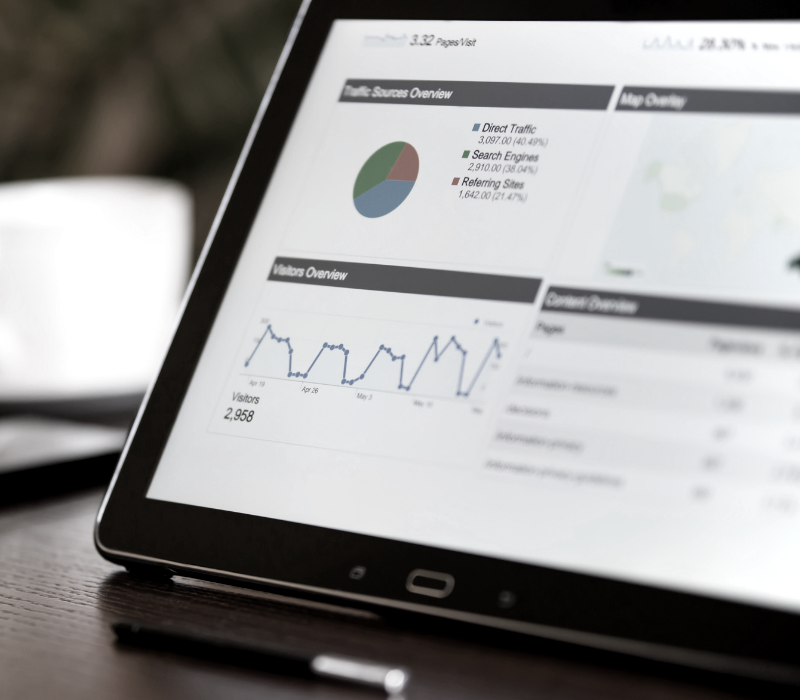 Outsource and Focus. Leverage Our Unique Pool of Data Expertise
---
From the field to your desk. We create practical and modern solutions for data collection and storage. We also provide specialized expertise in data management and analysis using a wide range of tools.
Data collection is a labour-intensive endeavour. Learn and access the right tools, technologies and processes to simplify and modernize your data sourcing tasks.
---
What We Offer
Comprehensive data management expertise and tools to ensure sound analysis.
Mobile data collection solutions - cloud-based data storage, questionnaire programming, data collection tablets, data collection tracking and reporting
Support for data collection tools - KoboToolBox, SurveyCTO, CSPro, CommCare, ODK
Research field team training
Data entry and transcription
On-premise or cloud-based data collection systems (installation and technical support)
Data management is a skill-intensive task that ensures data is of high-quality and fit for purpose. Employ the right technical expertise, data management procedures and tools.
---
What We Offer
Rigorous data management workflows for datasets of all sizes; ensuring high-quality data prior to analysis. This covers the following:
Data cleaning and probabilistic record linkage
Data coding, anonymization and de-idenfication
Data migration and backup
Data storage and archiving (encryption, compression) - MySQL, MS Access, PostGre, MS SQL Server, Cassandra, MongoDB, Hadoop
Tools: Stata, R, Python, Knime, SAS, Eviews, Epi Info, GraphPad Prism, REDCap
Quick, reliable and actionable insights are the ultimate value of your business intelligence (BI) investment. Tap into our analytic expertise and reduce total cost of implementation and ownership.
---
What We Offer
A comprehensive toolbox of data analysis techniques to address your most challenging questions. We cover the following:
Descriptive and inferential statistical analysis and reporting for research projects and evaluations
Data analytics - diagnostic, predictive and prescriptive
Visualizations
Spatial data analysis
Tools: Stata, R, Python, MS Excel, MS Power BI, Eviews, Epi Info, IBM SPSS, GraphPad Prism, SAS, Tableau, ArcGIS, Qlik Sense, QGIS, Matlab
Areas: CRM, finance, HRM, marketing, insurance, academic research, telecommunications, supply chain, remote sensing, health, education.
Leverage the power of advanced data science techniques and take your data-driven decision making to the next level.
---
What We Offer
We provide advanced AI-driven solutions to help you forecast and mine trends, diagnoze business performance behaviour and prescribe optimal actions.
Machine learning
Deep learning
Big data analytics
Image analysis
Spatial data analytics
Sentiment analytics
Tools: R, Python, Apache Spark, Hadoop, Apache Cassandra, AWS AI/ML, TensorFlow, Matlab, MongoDB
Why Choose Our Data Services?
---
Proven solutions for electronic mobile data collection
Expert-level skills in data management, analysis, and modern data analysis tools
Partnership with; and support from global vendors
Excellent customer support service
---
Get started »